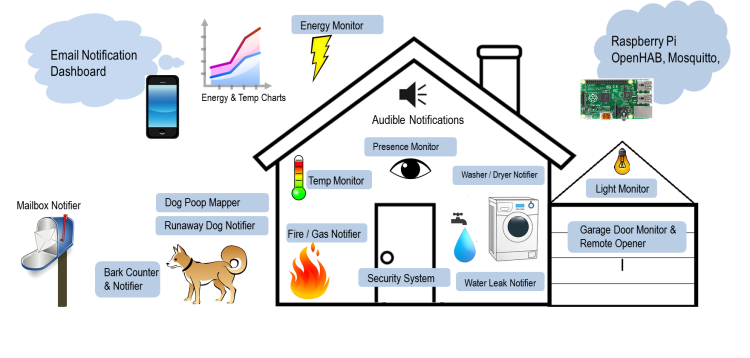 Uber Home Automation
Created a wireless-to-MQTT gateway for HopeRF's 915MHz wireless modules.  Made wireless sensor nodes that integrate into an awesome open source IoT platform called OpenHAB.  This project has been featured on Hackaday, Makezine, Life Hacker, and Dangerous Prototypes.
Washer/Dryer Notifier, with water leak sensor
Dog Bark Notifier
Mailbox Notifier
Dog Tracker
Full details on build and firmware are here.